 | | | |
| --- | --- | --- |
| | | |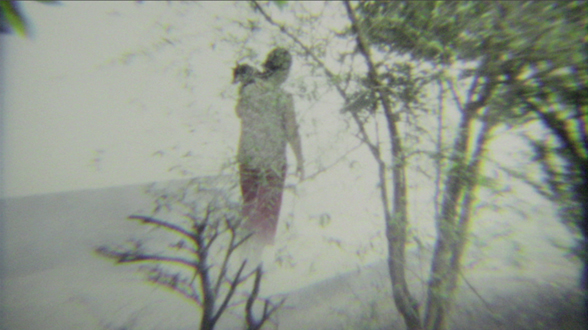 A short film by: Phuttiphong Aroonpheng
2010, Super 8 transfer to Beta SP, 6 minutes, colour

Synopsis:

My mother dreamed that my late father came back home to see her. She strongly believes that it wasn't a dream.
Director's Statement:
While I was in Japan for researching an Japanese avant-garde film last year I received the saddest phone call from my mother who told me that my father, who had been sick from liver cancer, had passed away peacefully. A few days before he died, I talked to him on the phone and he said, "I want my ashes to be scattered in the forest."  I replied to him with my tear flows "You will be alright."
I didn't even go back for his funeral. I began shooting this film which I had only an image of ashes and a forest, hoping that this film can cure me of my pain.
Festivals:
– 13th Videonale, Kunstmuseum Bonn, Germany
– 40th International Film Festival Rotterdam, The Netherlands
– Recontres Internationales Paris, Centre Pompidou, Paris, France
– 22nd Aguilar De Campoo Short Film Festival, Spain
– 25FPS Experimental Film and Video Festival, Zagreb, Croatia
– 8th Asiana International Short Film Festival, Seoul, South Korea
– 8th World Film Festival of Bangkok, Bangkok, Thailand
– 6th Singapore Short Film Festival, The Substation Theatre, Singapore
– 27th International Short Film Festival Hamburg, Germany
– Creative Index, Silverlens Gallery, Manila, Phillipines
– Fukuoka Independent Film Festival, Fukuoka, Japan
– Thai Short Film and Video Festival, Bangkok, Thailand